"I believe in Heaven on Earth, and I believe it's found anywhere you seek it,"
-Oren Miller
Being a parent is hard. It's made easier by the people around us supporting us as we travel on the journey of parenthood. Offering advice and assurance when we need it.
One of the reasons I started this blogging journey was to chronicle the journey of fatherhood but also to express my fears and concerns and to gain support from others.
I have never had many friends let alone friends with kids, so having this blog, my twitter account and being a member of the online groups has helped me greatly. One of those groups is a Facebook group which was started by a gentleman by the name of Oren Miller. That group which is now 1000+ strong is a welcoming, friendly, supportive community of dads from around the world and without Oren it wouldn't exist. Why am I talking about Oren? I'm talking about him because on 28th February 2015 Oren Miller, the man behind the blog A Blogger and a Father, lost his battle with cancer.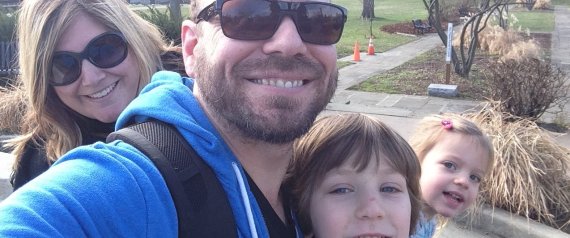 I never met Oren and other than the welcome he gave myself and every other new member to the group, our paths rarely crossed but yet on hearing the news of his passing I felt a great sadness. Reading the news and knowing he leaves behind a wife and two young children it brought a lump to my throat. I found that a very strange feeling. How can I be so saddened by a guy I didn't know?
After seeing the numerous posts by many of the more well-known members of the group I am slowly realising why. Oren affected so many people's lives in a positive way. Without him so many dads out there would have been lost. By creating that group he not only created a community of dads, he created a community of friends. A community of people who are free to moan, vent, cry, scream without any judgment or prejudice. Simply with the purpose to support each other. An idea "So crazy it just might work".
I originally wasn't going to write anything about Oren, but I felt I should. I have even purposly waited so it didn't seem as I was just blogging about something because others were. Nobody will probably know me in the group, after all I rarely feel the need to input and maybe nobody will even read this post but I felt compelled to write about Oren and to say a thankyou. I know he didn't believe in an afterlife which is a real shame because if an afterlife did exist I think he would get a real kick out of seeing the impact he has had on so many lives.
Oren, Thankyou.
If you would like to read more about Oren and the lives he has touched you can find some great posts here.
As always thanks for reading.
L